Every home is unique and deserves a personalized touch. Reese Builders serves the Des Moines metro with home remodeling services. We provide quality kitchen remodels, basement remodels, bathroom remodels, and more.
Don't settle for cookie-cutter services. Our team provides creative solutions that reflect your vision. We'll transform your kitchen, basement, or bathroom into an aesthetic space that exceeds your expectations. Our Des Moines carpenters offer all kinds of home remodeling services. We can add flooring, walls, lighting, and even custom trim carpentry.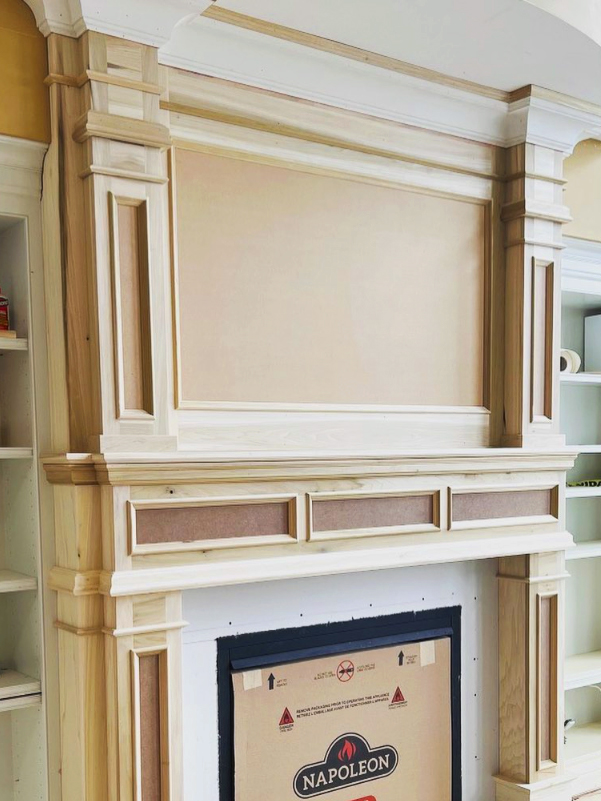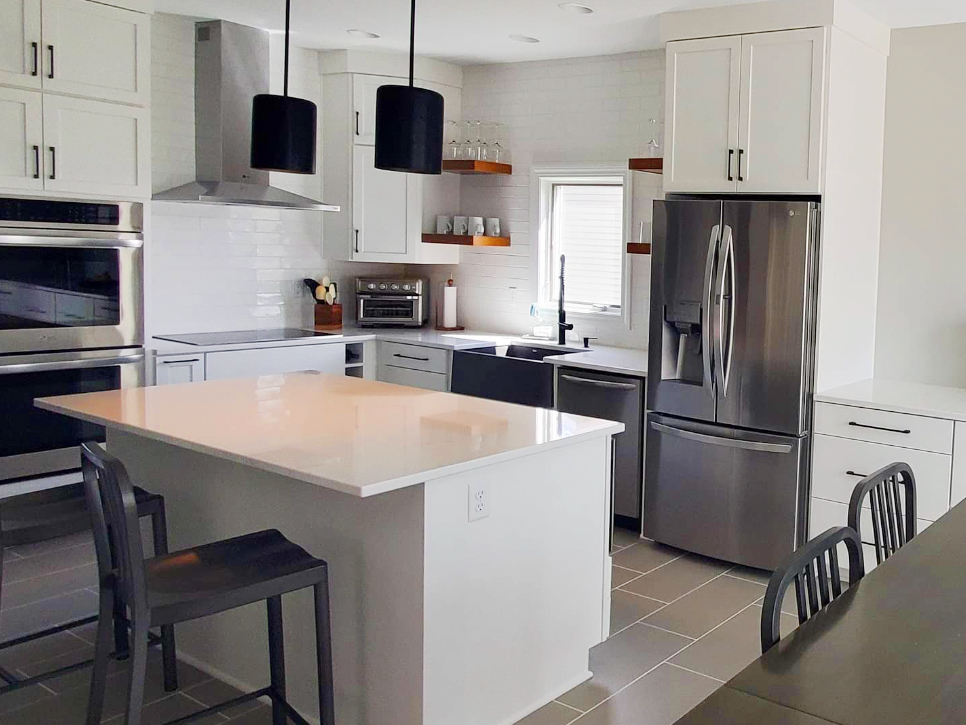 When you choose Reese Builders for your Des Moines remodel, your input is always valued. Our job is to create something you'll love. We are attentive to your needs, and work closely with you during the entire remodeling process.
Reese Builders goes above and beyond the industry standard. Our dedication to quality craftsmanship and customer satisfaction creates unique, practical spaces. Reach out to our team, and let us know how we can assist on your next Des Moines home remodel.
Remodeling Services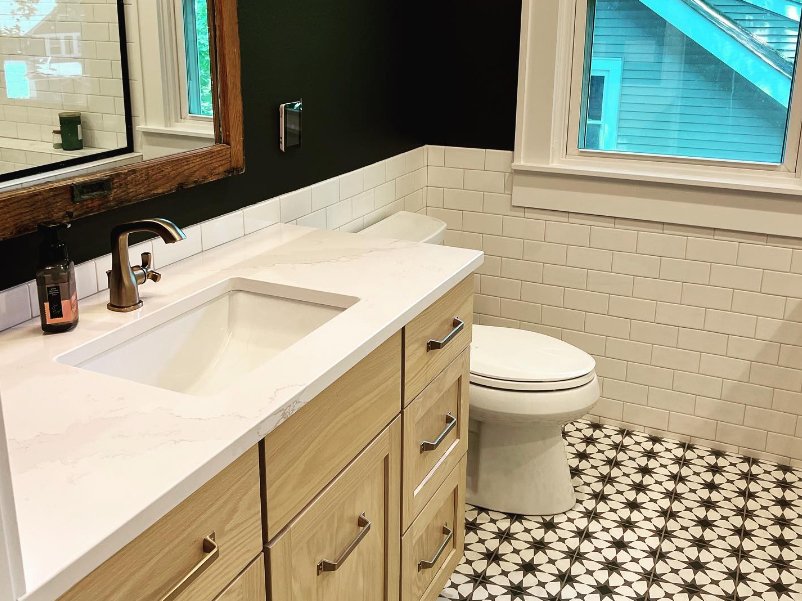 Bathroom Remodels
Wash your worries away with upgraded fixtures and creative carpentry.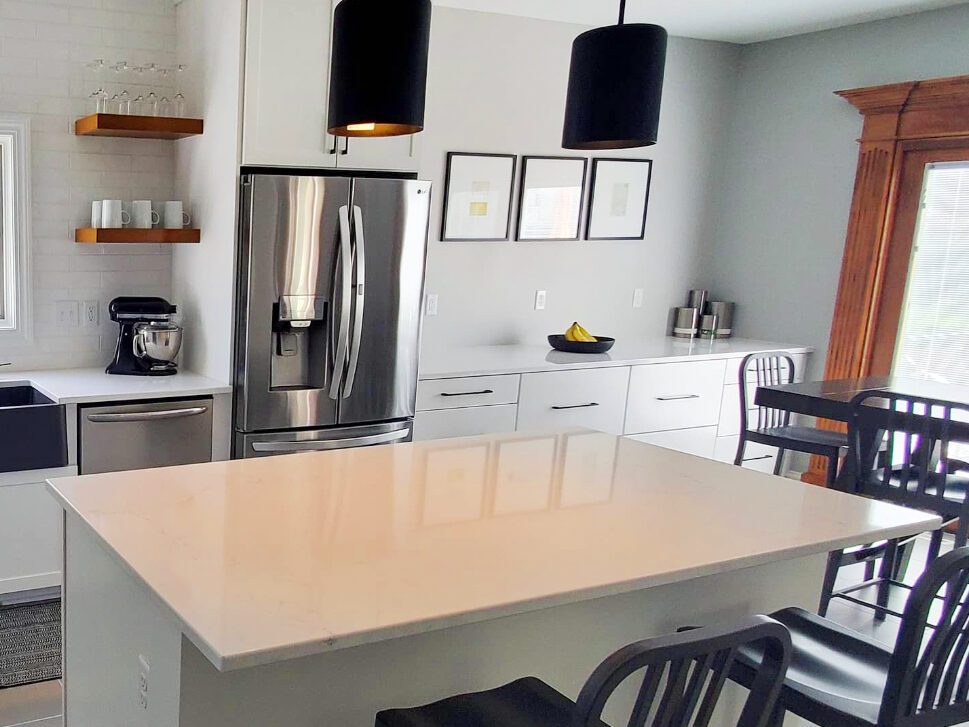 Kitchen Remodels
Add some spice with new appliances, cabinetry, or countertops.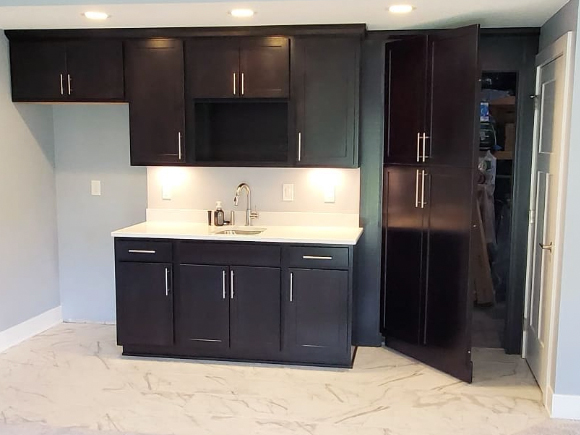 Basement Remodels
Let's dust off those cobwebs and make something special.
FAQ
When do I pay for my remodeling job?

We request payments at predetermined intervals of project completion. Payments start with a pre-project down payment. Next, we request a mid-project draw, and a final payment is due once our work is complete—and you're satisfied with a job well done, of course.

Is working with a professional remodeler worth the money?

If you have a renovation project in mind, you must decide: will you hire a professional, or do the work yourself? Many homeowners consider DIY remodeling for a chance to save money, but don't realize what they're giving up. Doing the work alone could be a poor choice if you can't confidently answer "yes" to all of the following questions: Do you have enough free time to work on your remodel? Can you stay motivated to see the project through? Do you have the required skills, tools, and experience? Are you certified to complete plumbing, electrical, and HVAC work? Can you obtain the necessary and correct permits for this project? Do you have the skillset to tackle any unforeseen problems? In the end, you can make a decision that saves time, avoids headaches, and prevents costly mistakes. Ensure a professional job well-done, and leave your home remodeling project to the experts.
Client Reviews
"We were thoroughly impressed with the quality and craftsmanship of the work that Reese Builders did on our small remodeling project at our house. From start to finish, everyone we interacted with was professional, courteous, and knowledgeable. The attention to detail and commitment to excellence was evident in every aspect of the project, and the final result exceeded our expectations. We were particularly impressed with the quality workmanship, which was evident in every aspect of the project. Luke Reese and his team at Reese Builders were quick to respond when we had an issue with one of our new doors being warped, and they promptly got it replaced. We highly recommend Reese Builders for any home renovation needs and look forward to working with them again in the future."

"We enlisted Reese to redo our upstairs bathroom. Luke, Lindsay, Jeff (and all the other Js!) were so easy to work with! Updated the shower, floor, vanity (which they built), all other fixtures, as well as a built-in cabinet that was original to the house. Their work was flawless, they took care of our home like it was theirs, and the finished product is such a treat!! Communication, timelines, ordering/inventory, and all steps of the process were handled professionally. Cannot recommend them enough, and we look forward to using them again for more projects around our home!"

"We had Reese Builders complete a kitchen remodel for us this summer and we're very happy with the communication, work, and professionalism exhibited by the Reese crews and the subcontractors they used. Most importantly very happy with the end result and the new kitchen. Thank you."

"We asked Reese Builders to help with our fireplace remodel. Luke was able to take a couple different pictures and bring our vision to life! Luke was incredibly responsive to any changes or questions I had. His crew was clean, polite and very friendly. We could not be happier with the process and the end result!"
Let's Chat
Request An Estimate