Struggling to find the perfect shelving, furniture, or cabinetry for your home? It might not exist yet! Luckily, our Des Moines carpenters can bring your vision to life. Update the look and functionality of your home with fitted furnishings, built-in entertainment centers, custom shelving and more. Whatever you need, we'll nail it—literally.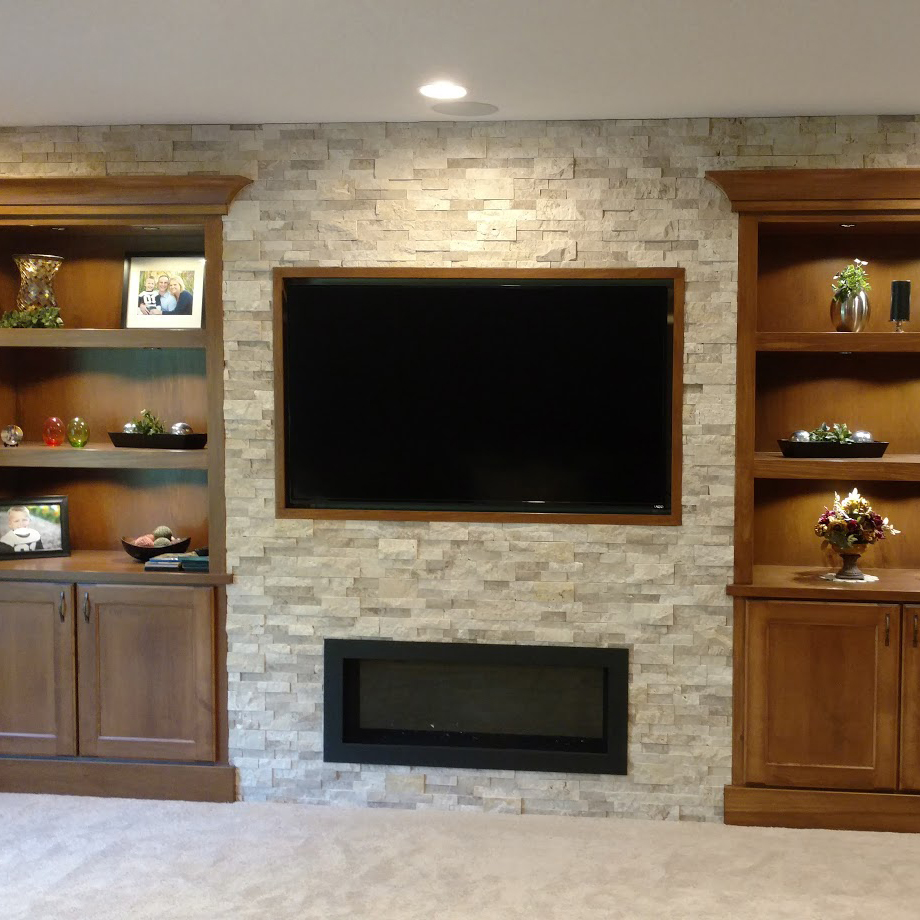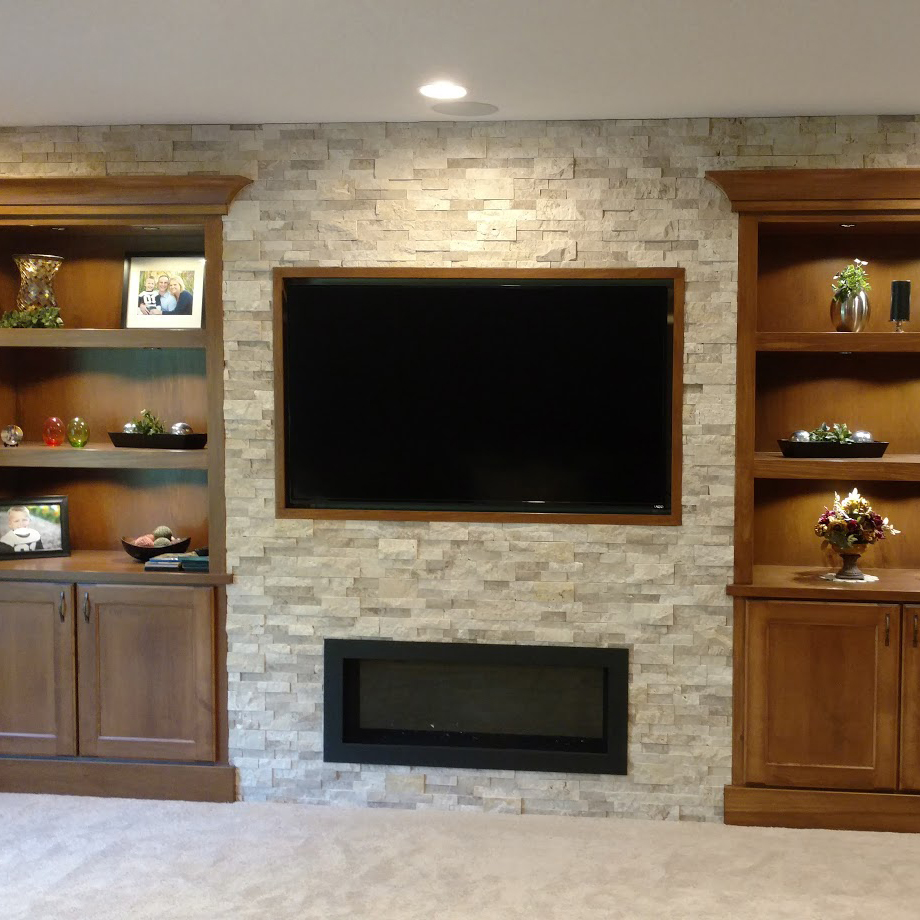 Our team does more than standard home refresh projects. We can personalize your living space with exceptional, tailor-made creations. Our attention to detail ensures every job gets done using the highest level of craftsmanship.
Don't settle for generic furniture that doesn't fit your space. We'll create custom-fit storage and furnishings according to your room's dimensions. From built-in wardrobes to custom fireplaces, we'll provide the perfect fit in accordance with your vision.
We take pride in our work, and offer quality craftsmanship you won't find elsewhere. Contact us today and let us bring your vision to life.
Custom Pieces Services
Storage Solutions
Unique shelving and cabinetry that works with your space.
Custom Furnishings
Because big-box furniture just doesn't last.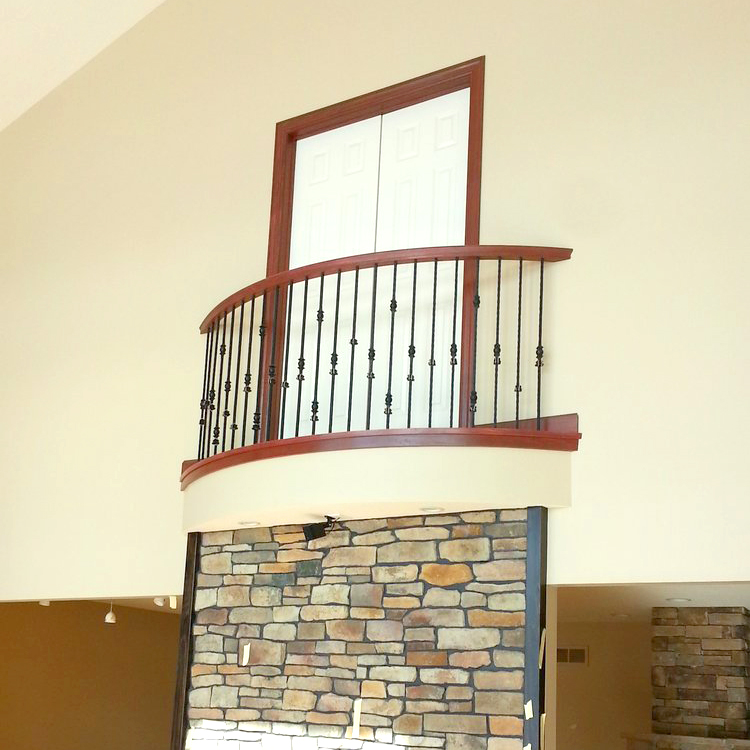 Specialty Pieces
Let us create the vision in your head.
FAQ
We are fully insured and happy to provide copies of our insurance certificate upon request. Our insurance covers all our staff, and our subcontractors are required to be insured as well.

How long will my project take?

Project duration is dependent on the scope of the work. We want to make sure your project gets done well—Rome wasn't built in a day! We will discuss the duration of your project before beginning on-site work. Our team will provide a general timeline, and follow it as closely as possible. Sometimes factors outside of our control, like material delivery and subcontractor availability, create unfortunate delays. However, it's important to us that we complete your project in a timely manner. To ensure the remodel process moves as quickly as possible, it is vital we have access to your home during regular work hours (M-F, 8-5).
Client Reviews
"We were thoroughly impressed with the quality and craftsmanship of the work that Reese Builders did on our small remodeling project at our house. From start to finish, everyone we interacted with was professional, courteous, and knowledgeable. The attention to detail and commitment to excellence was evident in every aspect of the project, and the final result exceeded our expectations. We were particularly impressed with the quality workmanship, which was evident in every aspect of the project. Luke Reese and his team at Reese Builders were quick to respond when we had an issue with one of our new doors being warped, and they promptly got it replaced. We highly recommend Reese Builders for any home renovation needs and look forward to working with them again in the future."

"We enlisted Reese to redo our upstairs bathroom. Luke, Lindsay, Jeff (and all the other Js!) were so easy to work with! Updated the shower, floor, vanity (which they built), all other fixtures, as well as a built-in cabinet that was original to the house. Their work was flawless, they took care of our home like it was theirs, and the finished product is such a treat!! Communication, timelines, ordering/inventory, and all steps of the process were handled professionally. Cannot recommend them enough, and we look forward to using them again for more projects around our home!"

"We had Reese Builders complete a kitchen remodel for us this summer and we're very happy with the communication, work, and professionalism exhibited by the Reese crews and the subcontractors they used. Most importantly very happy with the end result and the new kitchen. Thank you."

"We asked Reese Builders to help with our fireplace remodel. Luke was able to take a couple different pictures and bring our vision to life! Luke was incredibly responsive to any changes or questions I had. His crew was clean, polite and very friendly. We could not be happier with the process and the end result!"
Let's Chat
Request An Estimate